Easy Setup: Install The Newsfeed On Your Website in 20 Seconds
Easy Setup: Install The Newsfeed On Your Website in 20 Seconds
By Sai Teja
updated about 2 months ago
In this article, we'll take a look at how to install the Newsfeed/Changelog widget on your website so you can keep your users or customers up to date with any product changes, updates, upcoming webinars or general announcements.
This is the super simple setup option compatible with 99% of websites and website builders, but we also have more options if you don't want to use our default trigger button that gets added to your website and want to set up a custom trigger (for example a 'What's New' link on your page). You can find those links at the top of this article here.
1) Open your Announcefly Newsfeed builder page that looks like this: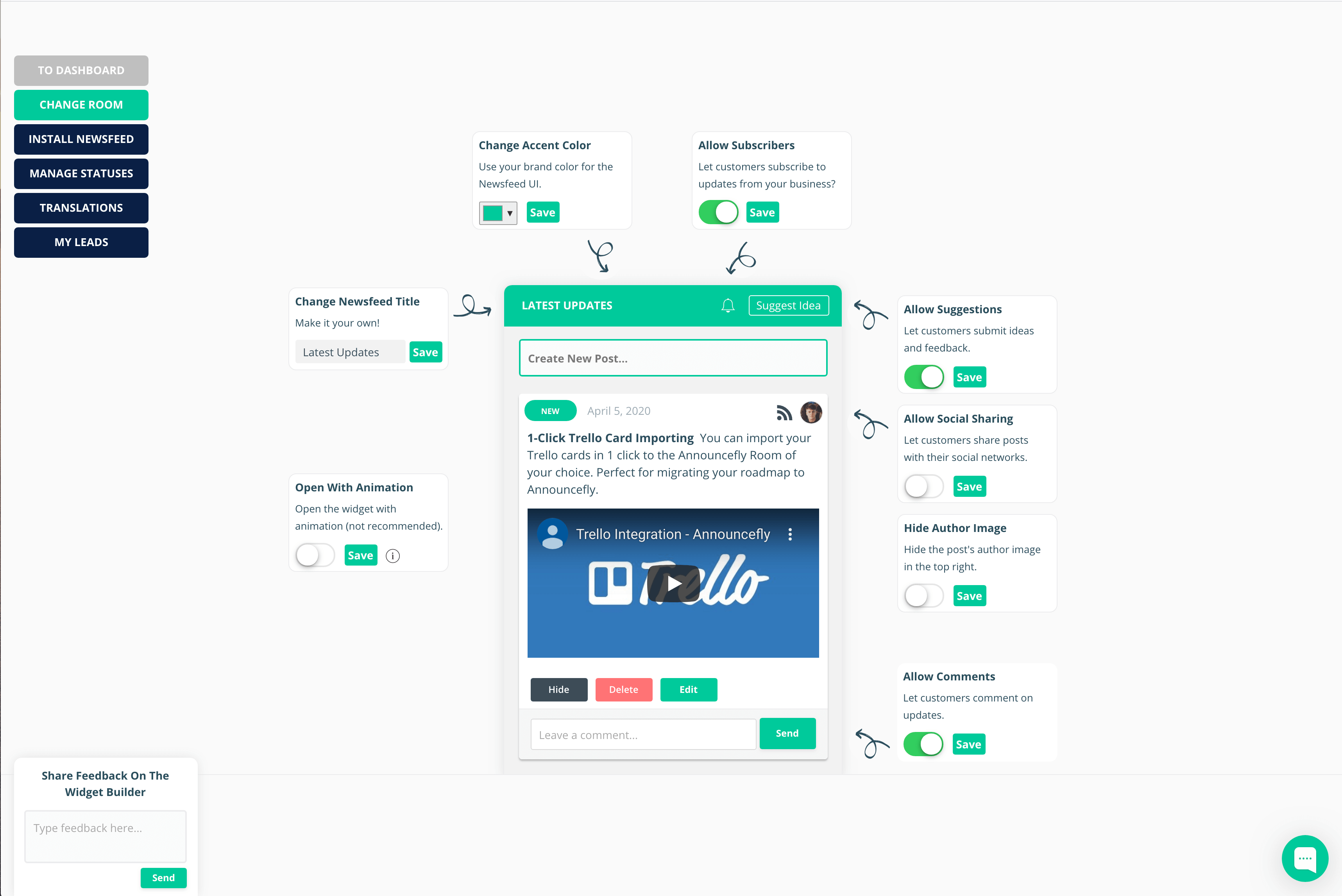 2) Click the 'Install Newsfeed' button up the top right and make sure the 'Default Alert Button' option is selected.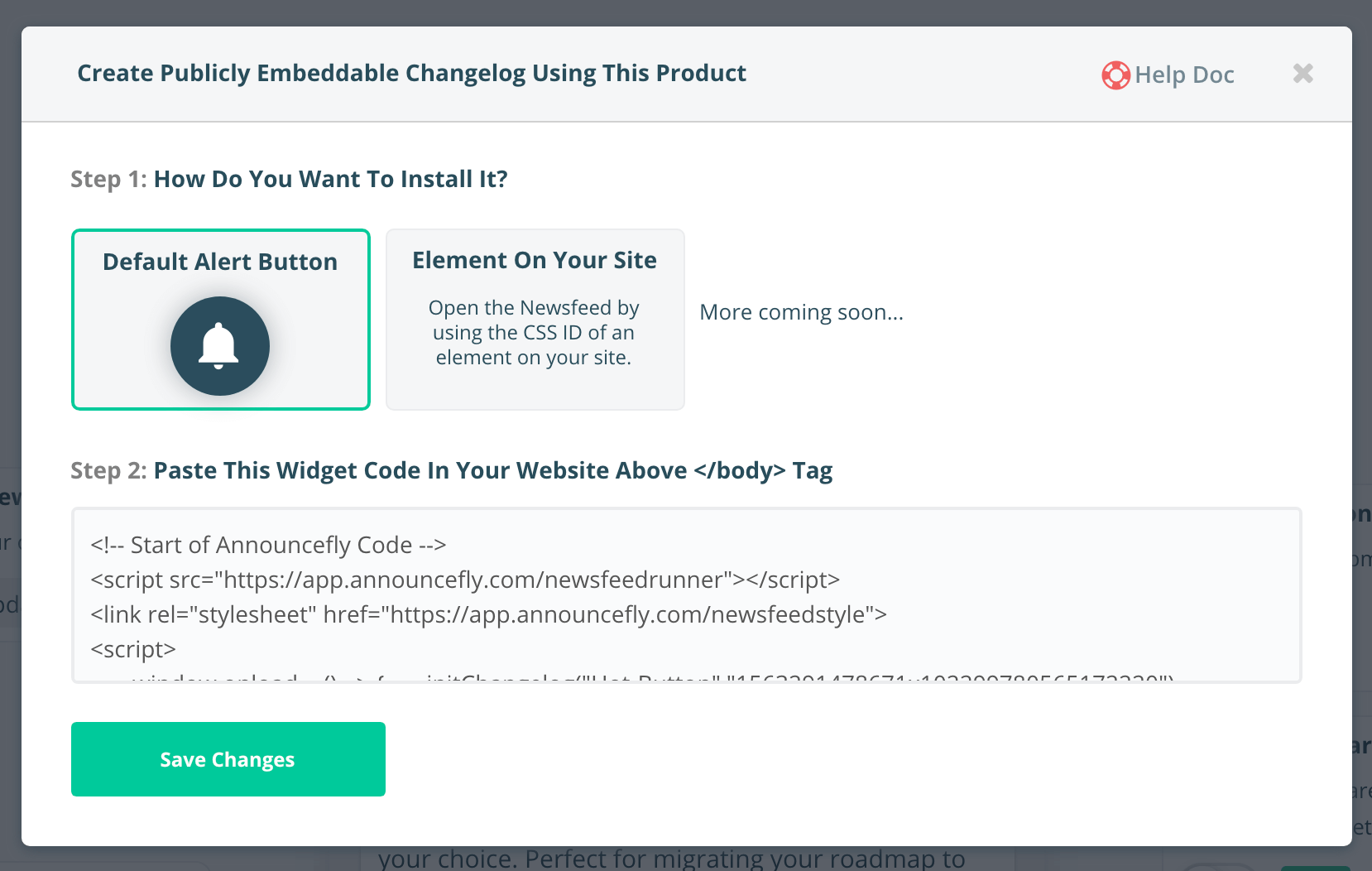 3) Copy the code using the green button. For you it will say 'Copy Code To Clipboard' - click that button.
4) Go to your website builder or website and then paste the copied code into your website's <body> - for some website builders like Wordpress, Prestashop or Joomla you may need a module for this. DO NOT paste it into a simple 'HTML element' that you drag onto your page, this will not work as it must be installed in the actual page HTML body not a separate element on your page.
That's it! The widget is now installed and you should see the grey bell icon in the lower left of your website!
Did this answer your question?