Set Up Your Newsfeed Widget For SumoLings
Set Up Your Newsfeed Widget For SumoLings
By Sai Teja
updated 7 months ago
Welcome Sumoling!
Thank you for purchasing the lifetime deal
Keeping your customers in the loop is what we're all about, and our Newsfeed widget is one of the best ways of doing this. The Newsfeed widget is designed to keep your users up to date with your product's latest features, updates, beta releases or announcements.
Quick Access To Specific Website Builder Articles:
Setup:
1) To set up the widget, click the 'Install Newsfeed' button in your dashboard up the top left.
2) By default, we'll add a bell widget on the lower left side of your website where you install the Newsfeed widget. This will trigger the Newsfeed when a visitor clicks. Alternatively, you can use your own button or element to trigger the Newsfeed (code knowledge required). To do this, select the 'Element On Your Website' option. Enter the element name that will trigger the widget. This isn't a CSS selector, do don't use # or . selectors, just use the element name, eg. 'changelogtrigger'.
3) Copy the code snippet by clicking the green copy button.
4) Paste this in your website between the <body> tags, and that's it! If you are using Wordpress or another website builder please perform the same steps, but refer to one of the linked articles above for specific instructions on where to add the code.
Now, when your users click the button or icon with the element trigger name, your Newsfeed will open on the right hand side.
Users can subscribe to notifications via email, send their feedback or even share their feature requests or ideas with you. Everything they do is automatically tracked to their user account so, unlike other tools, they don't need to sign up for a separate account!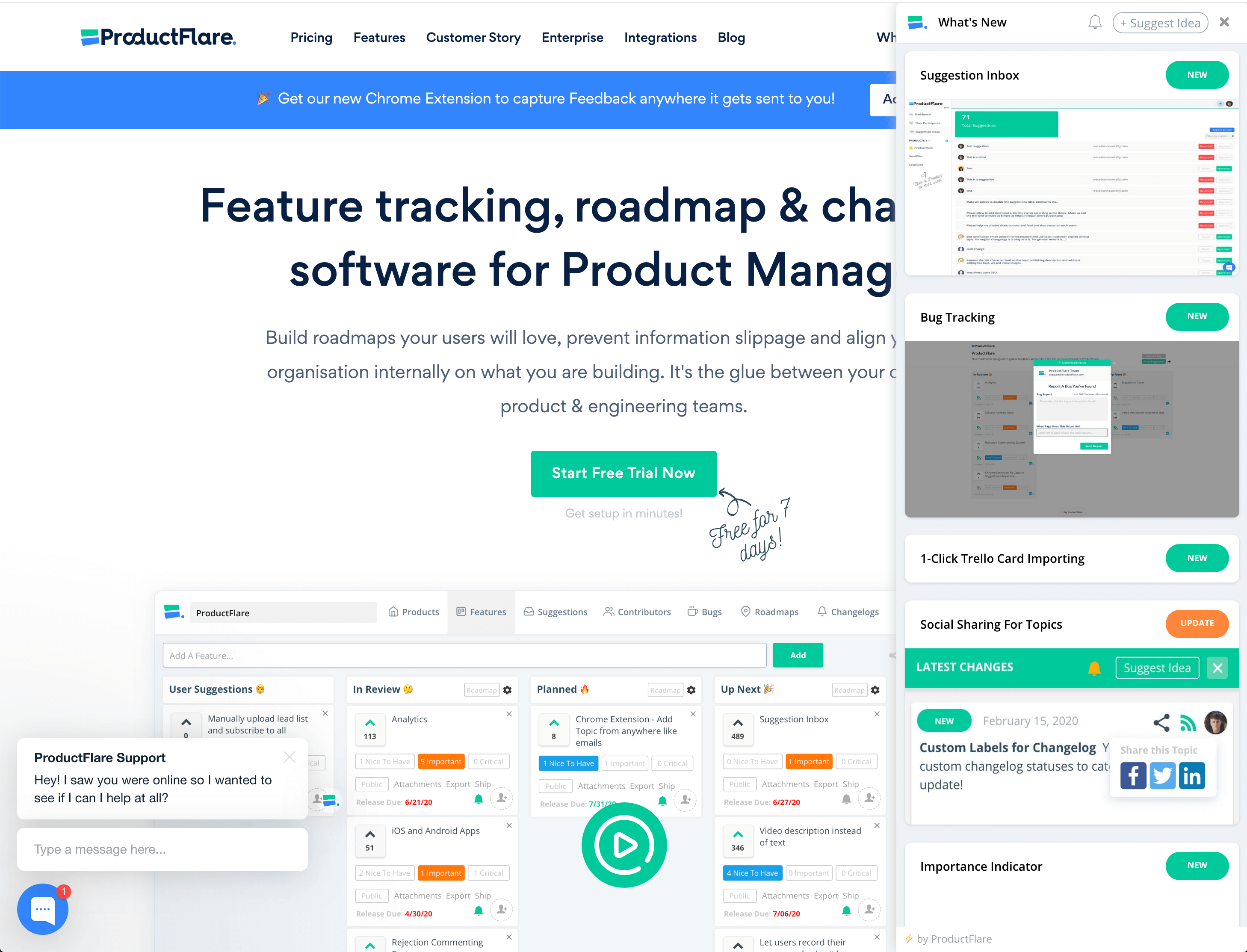 As you can see, the Newsfeed widget greys out the page and then animates in on the right-hand side.
Pushing Updates To The Newsfeed
To push a Feature to the Newsfeed, just click the input on your dashboard like below:

Then just fill out the information and select the type of update in the dropdown. When you push it, any subscribers to that Feature will automatically be notified via email, improving user retention and bringing dormant users back to your platform!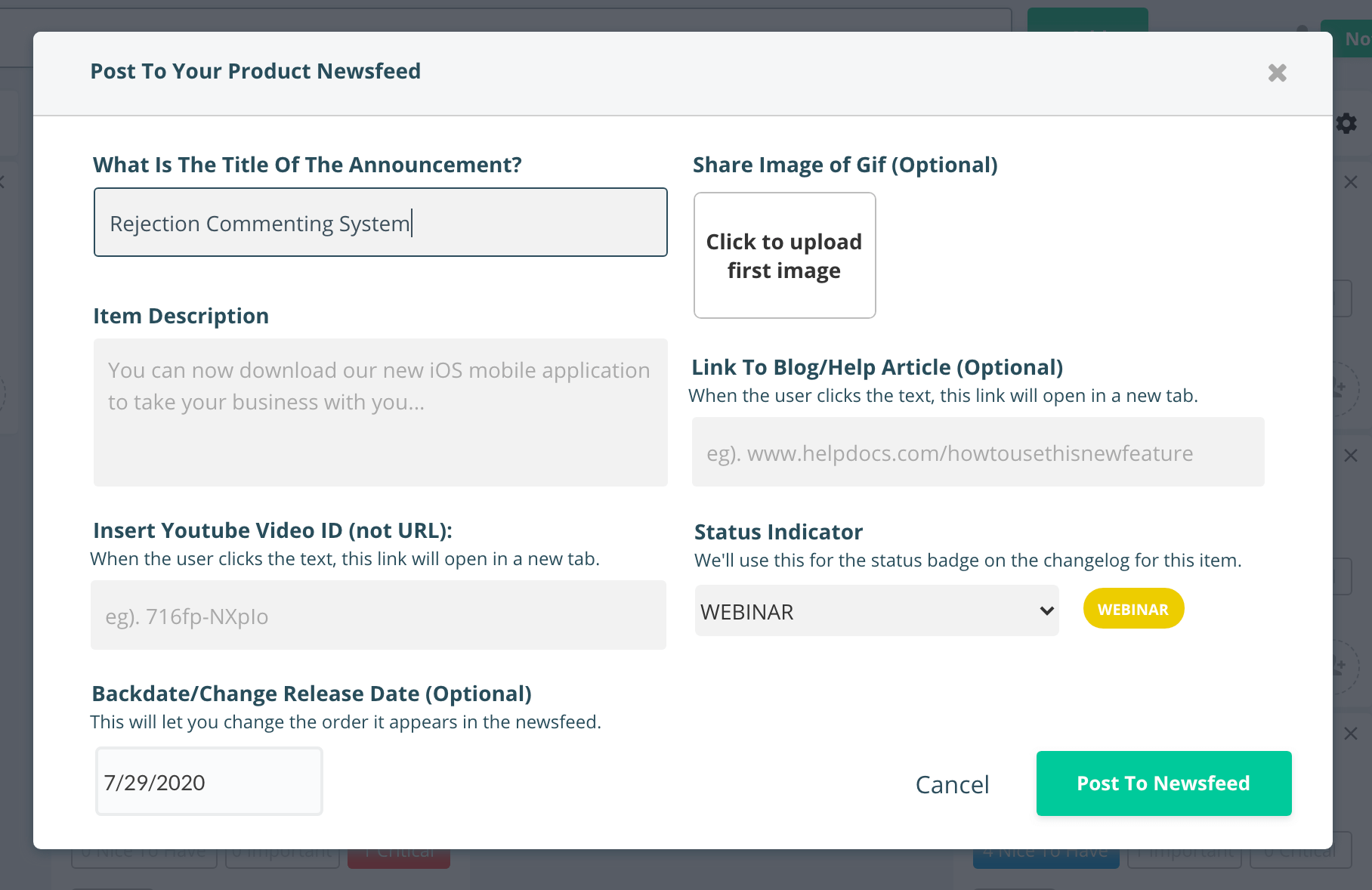 Now, set up your own! If you need any help, just reach out to our live chat support.
Did this answer your question?