In order to capture feedback and Ideas from your customers, you need to make your Ideaboard available to them.
ProductFlare provides two very simple ways of doing this: embedding or linking.
Linking to your Ideaboard is explained in detail here.
This article will cover how to embed the Ideaboard in your website or software.
Steps To Embed ProductFlare
1) Navigate to your ProductFlare Ideaboard that you want to install. For our board, we'd go to this URL: https://boards.productflare.com/index/1605899077763x877188530574196700
2) When you are on your Ideaboard, you must be logged in with an administrator account in order to embed it. If you aren't logged in, you can login here: https://boards.productflare.com/login?status=login
3) You'll see a grey button on your Ideaboard called 'Embed Ideaboard' - it looks like this: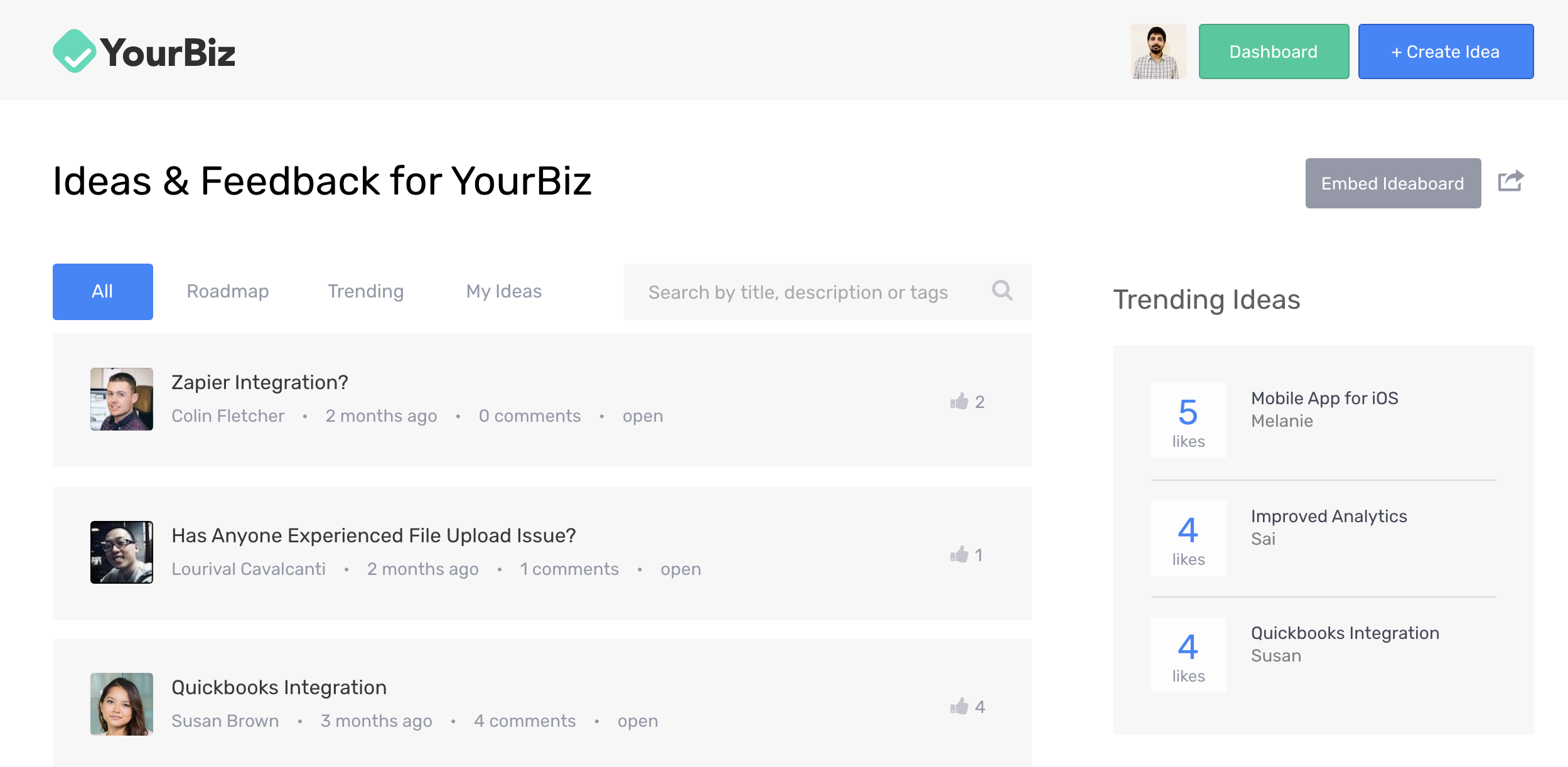 4) Click that button and you'll see the following popup: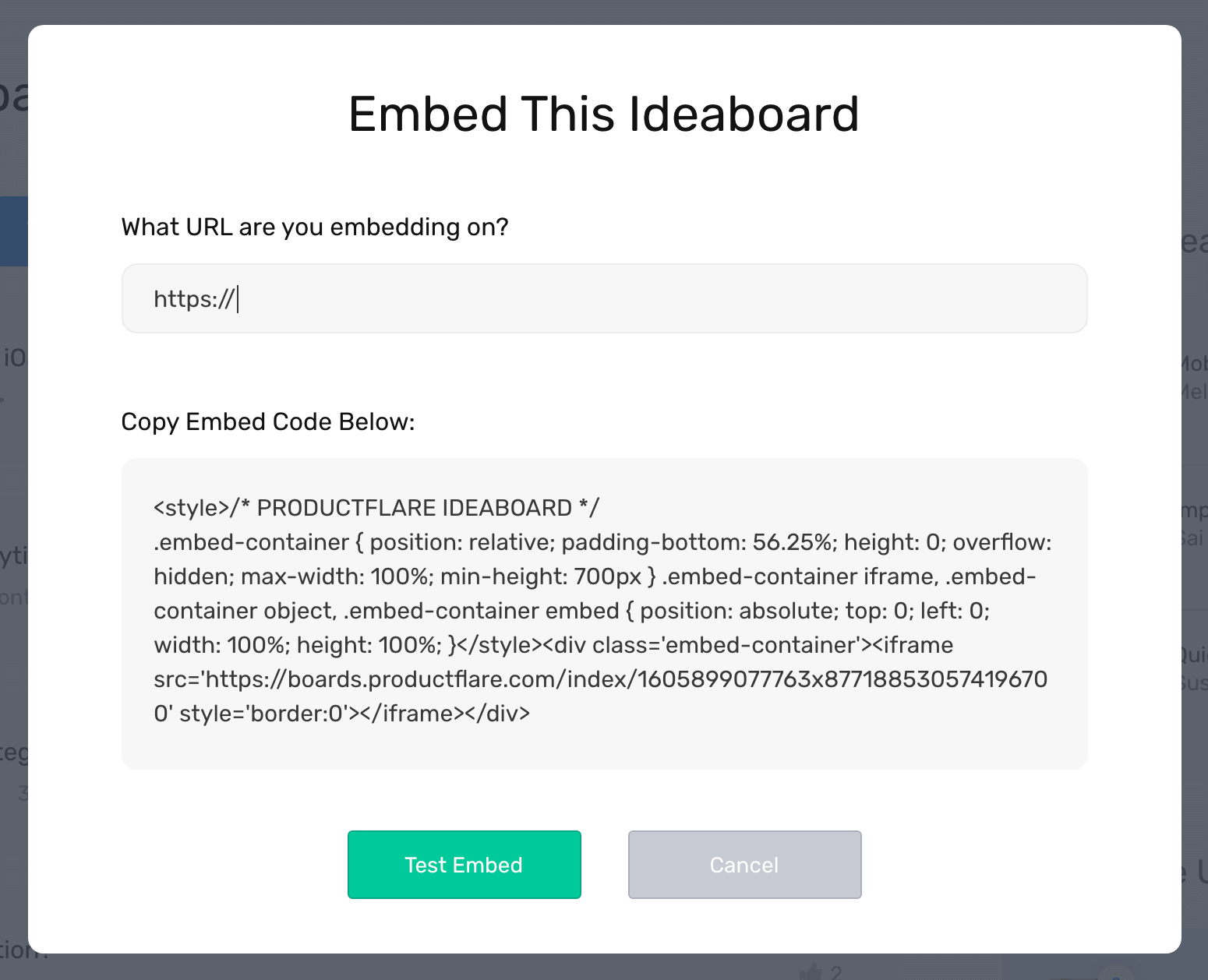 5) Enter the URL of the webpage or software page where you will embed your Ideaboard in the first input. When that is entered, click the embed code below to copy it to your clipboard.
6) Go to your website builder, HTML code or CMS where you can paste code snippets and paste it inside an HTML container or block where you want the Ideaboard to appear. The Ideaboard is responsive so it will fill the container you put it in.
7) Click the green 'Test Embed' button. This will redirect you to your page where you can see the newly installed Ideaboard in your site!
If you need any help with this please reach out to us via live chat.